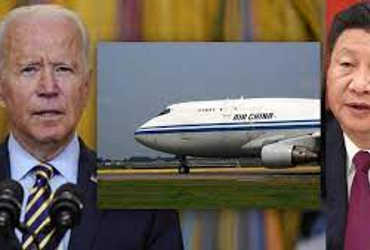 Washington,
The US has also banned 44 Chinese flights in response to the suspension of some American flights by China due to Corona. In such a situation, it is believed that the relationship of both can get worse.
The order issued by the Transport Department on Friday will have an effect on four Chinese airlines. Both the countries are still face to face regarding flights regarding Kovid-19. China had previously banned American Delta Airlines, United Airlines and American Airlines after some passengers tested positive for the virus.
The United States said in a statement that China's move violates a treaty that allows each country access to its airlines. The Transportation Department said China's decision to block 44 US flights was against the public interest and required retaliation by the department.
The department said that China's rule was unfair, as it was negative when passengers going there were tested here. But when he arrived after seven days, he was positive. Based on this, future flights can also be cancelled.
The United States cited the examples of Air China, China Eastern Airlines and China's Southern Airlines and Xiamen Airlines from January 30 to March 29. Even in 2020, there has been a dispute about flights between the US and China. At the time, Trump threatened to shut down flights to China after resumption of flights for United and Delta Airlines to China. At that time Trump threatened to stop all flights to China.