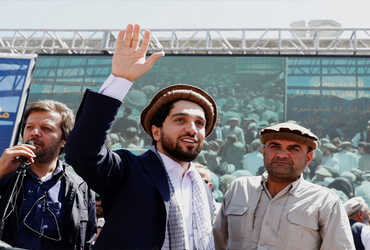 New Delhi, dated 17 August 2021, Tuesday
The Taliban have retaken Afghanistan after the withdrawal of American troops. President Ashraf Ghani has fled the country.
The Taliban have also seized power in Kabul, but it is the only province out of 34 in Afghanistan that the Taliban have not yet seized. The name of this province is Panjshir. If Panjshir surrenders to the Taliban, it will be a major event.
Panjshir leader Ahmed Masood has refused to surrender to the Taliban. However, a statement came from his side that he was ready to talk to the Taliban. However, Panjshir's leaders have not yet supported the deal with the Taliban.
At the same time, a picture of the meeting between Panjshir leader Ahmed Masood and former President of Afghanistan Amrullah Saleh has also come to the fore. Saleh was last seen in Panjshir after the Taliban captured Kabul. It is believed that Amrullah Sahel is now preparing a strategy to fight the Taliban along with Ahmed Masood.
Ahmed Masood's father Ahmed Shah Masood was once the most powerful leader of Afghanistan. When Russia occupied Afghanistan, it confronted the Russian army. However, even Russia could not control Panjshir.
Al Qaeda and the Taliban were assassinated two days before the 2001 New York attack. Ahmed Masood is also following in his father's footsteps and fighting the Taliban. Panjshir province is being seen as the last ray of hope against the Taliban.