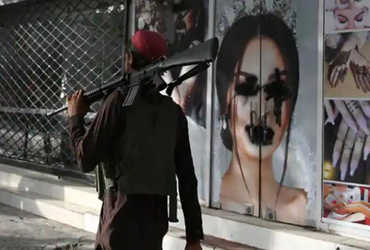 New Delhi, Saturday 21 August 2021
The Taliban, on the other hand, have banned co-education in all government and private universities in Herat province, promising to protect women's rights, calling it the root of society's demons.
A news agency reported that the first fatwa issued by the Taliban since Herat came under control was taken at a meeting between some professors, owners of private institutions and the Taliban.
In addition to the Taliban representatives in the three-hour meeting, Mullah Farid, the president of Higher Education in Afghanistan, said that co-education certainly should not end, adding that female lecturers should only teach female students, not men. .
The country has had a mixed system of co-education for the past two decades, and the Taliban's decision will affect private educational institutions, as they already have a small number of students, including 40,000 students in Herat and private and government universities. has 2,000 lecturers. and college.