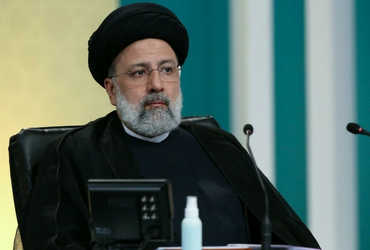 Tehran, Dte
Although the Taliban soon took control of Kabul, protests against it continue in Panjshir and have not succeeded in forming a government in Afghanistan. The Taliban has received a blow from Iran. Iran has called for elections to form a democratic government in Afghanistan.
Iranian President Ibrahim Raisi said the election was necessary for a successful future for Afghanistan and would lead to the creation of a democratic government and peace in the country. He expressed hope that peace would return to Afghanistan in the near future after the withdrawal of Western forces. In an interview with State TV in Tehran, Raisi said that Afghans should vote as soon as possible to form a new government.
He said that Afghanistan should have a government that is elected by the people and their will. We support the government elected by the people. The Islamic Republic has always wanted peace in Afghanistan. We support a government elected by the people's will to avert a bloody conflict and a possible civil war in Afghanistan.