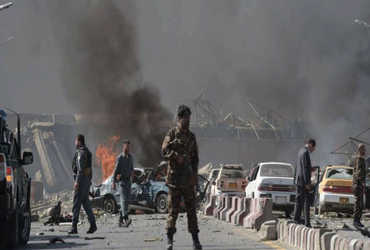 New Delhi: In view of the dire situation on the security front in Afghanistan, India has decided to withdraw its ambassadors and staff from the consulate in Mazar-e-Sharif. All Indian employees are being brought safely from Mazar-e-Sharif, the fourth largest city of Afghanistan.
It has also issued a stern security warning to all Indian citizens in Afghanistan. The decision comes amid escalating fighting between Taliban militants and Afghan security forces in Afghanistan's Balkh and Takhar provinces. The Taliban have captured several areas in northern Balkh. The Taliban have captured several areas in northern Balkh. Mazar-i-Sharif is the capital of Balkh province and the fourth largest city in Afghanistan.
However, India has not yet taken any decision on removing the staff from the Embassy in Kabul. In view of the deteriorating security situation in Afghanistan and Taliban attacks, India has already withdrawn its diplomats and staff from the consulate in Kandahar. They also withdrew their staff from the consulates in Herat and Jalalabad due to security concerns.
India has asked Indian citizens involved in non-political activities in Afghanistan to leave the country immediately. Meanwhile, India has indicated that it will extend full support to Afghanistan's minorities if they want to come to India temporarily for Hindu and Sikh security. However, government sources said no special flights are being planned at the moment.