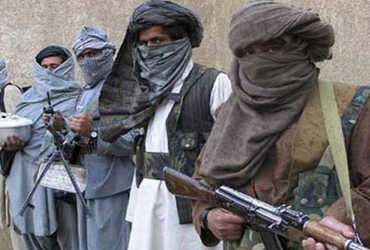 Pakistan gives weapons to Taliban: Afghanistan
Fearing Taliban militants, Pakistan increases its military presence on the Afghan border
Kabul: Indian Embassy has advised Indian citizens living in Afghanistan to beware of Taliban. An advisory has been issued warning all Indian citizens.
The Indian Embassy had issued a security advisory on June 29. A similar advisory has been issued again. Indian citizens working in Afghanistan have been advised to be wary of Taliban attacks and evacuate sensitive areas. It is also advised not to make unnecessary trips.
Meanwhile, Afghanistan's Vice President Amrullah Saleh has once again targeted Pakistan, saying that Pakistan's army is helping the Taliban. The Afghan vice president said the crop was given to the Taliban. Military and intelligence agency ISI plays an active role.
Pakistan, a supporter of the Taliban, has also taken security measures. Pakistan, which did not allow the US to use its military bases against the Taliban, has now increased its military presence on the Afghan border to drive out the Taliban.
Fear has spread in Pakistan that Taliban will take complete control of Afghanistan and then spread chaos in Pakistan. So far, Pakistan, which has supported the Taliban, is now scared of terrorists. The Pakistani minister said that paramilitary forces were usually deployed along the Afghan border, but in view of the prevailing situation, troops were sent.