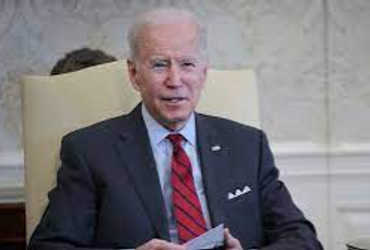 The biggest challenge is to provide humanitarian aid to the Afghan people who have a government without international recognition.
Washington: US President Joe Biden on Friday ordered the release of $7 billion in assets frozen in Afghanistan. Half of that amount will be given to humanitarian aid in poverty-stricken Afghanistan and half to the victims of the 9/11 attacks. However, no money will be released immediately.
Biden has ordered banks to set up a 3.5 billion trust fund to be allocated to humanitarian organizations that provide relief to Afghanistan and meet its basic needs.
The remaining 3.5 billion will live in the United States. It will be used to pay compensation for cases filed by US terrorism victims.
International funding for the Taliban has been cut since it took control of Afghanistan last August. Its assets abroad and in the US have also been frozen.
The White House said the road would be designed to make money accessible to the people of Afghanistan. Special care will be taken that this money does not fall into the hands of the Taliban and other suspicious organizations. Biden is planning to deal with the crisis. Today, the United States owns billions of dollars in a country whose government it does not recognize. On the other hand, there is an urgent need to provide humanitarian aid to the people of Afghanistan pushed into poverty. At the same time, he has to give justice to the victims of 9-11. Brett Ingleson's father was killed in the attack on the World Trade Center. He said the families of most of the victims believed that a large portion of the money should go to the Afghan people. The rest should be distributed fairly among the families of 9-11 victims.