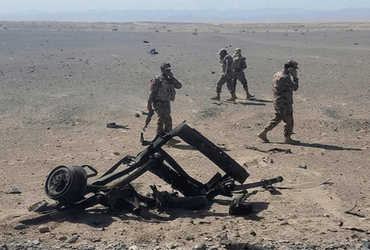 New Delhi, February 3, 2022
Insurgency is increasing in the restive Balochistan province of Pakistan.
The Baloch insurgents yesterday launched a deadly attack on the Pakistani army claiming that 100 Pakistani soldiers have been killed in the attack. That, only one of our soldiers has been killed.
However, Pakistan's claim may be questionable as Baloch insurgents had killed 10 Pakistani soldiers in the previous incident and the Pakistan Army accepted the claim 30 hours later.
Meanwhile, in response to yesterday's attack, the Pakistan Army said that the Baloch insurgents thwarted the attack and inflicted damage on the insurgents. They tried to infiltrate the security forces camp.
The Balochistan Liberation Army (BLA) claimed responsibility for the attack, saying, "100 Pakistani soldiers were killed in the attack. A Pakistani Army camp was destroyed in the attack. The Pakistani Army has blocked media coverage of the attack. Pakistani Army The claim is hollow, our campaign is going on in full force.