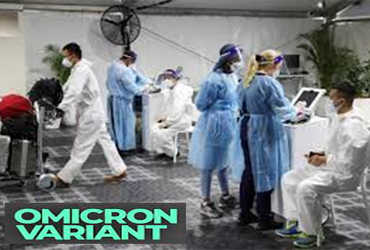 Warning of registering ten to fifteen thousand cases daily in two-three days in Singapore
Government will provide daily compensation to restaurants that close early and do not serve alcohol in Japan
New 64,520 cases of corona in Australia and maximum 80 deaths daily
6,44,814 million new cases of corona were reported in America, in which 2,479 people died
WASHINGTON: Beginning in his second term, UN Secretary-General Antonio Guterres regretted that the situation in the world had worsened due to the coronavirus pandemic, the climate change crisis and petty wars since he took office five years ago.
The peace appeal was issued when I took office on the first day in January 2017. "As UN Secretary General, I have no authority, we can use force, we can explain, we can mediate, but I have no authority," Guterres said.
I still do this today by talking to heads of state. However, he acknowledged that their numbers were not sufficient to defeat Russia's invasion of Ukraine. I hope my belief is true.
Meanwhile, 6,44,814 million new cases of corona were reported in America and 2,479 people died. More than 50,000 new cases of corona were reported in half a dozen countries around the world. Of these, 78,250 cases were reported in Germany, 67,448 cases in Belgium, 64,520 cases in Australia, 58,530 cases in Portugal, 57,471 cases in Netherlands and 50,373 cases in Mexico.
Meanwhile, Japan had 44,638 cases and 12 deaths. Corona restrictions have now been imposed in a total of sixteen areas in Japan. Which covers one third of the country. Restaurants and bars in Tokyo and other cities will close early Friday.
As per the government's announcement, restaurants that close at 9 am and do not serve liquor will be paid ₹ 263 a day, and restaurants that close at 8 am will get Rs 220 in government compensation. However, most of the restaurants have opted for diminishing returns by stopping serving alcohol at 8 pm. Japan's Ministry of Health has approved the Pfizer Corona Vaccine for children between the ages of five and eleven.
Meanwhile, Kim Yong, co-chair of the Multidisciplinary Task Force in Singapore, warned that Omicron cases would double in the next two to three days and could record 10,000 to 15,000 cases per day.
Most workers in Singapore can be infected with Omicron and this can affect the work of the country. If 75,000 workers are infected in five days, then 90 percent of the country's workers can be affected.
Meanwhile, in Australia today, 80 people died daily from Corona. Earlier on Tuesday, there were 78 deaths daily. Of those, 46 were in the state of New South Wales alone. Omicron's announcement of the reopening of the state's borders was postponed through February 5 due to the rising number of cases.