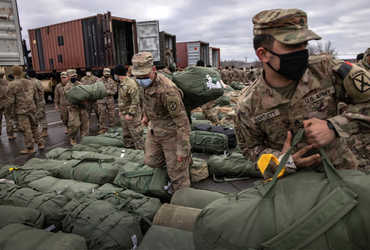 New Delhi, dated 11 August 2021, Wednesday
The situation is getting dangerous in the wake of the increasing dominance of the Taliban in Afghanistan. Instead of helping Afghanistan, America has turned a blind eye.
US President Joe Biden is adamant on the withdrawal of American troops from Afghanistan and is in no mood to change his decision. The White House says President Biden has ordered the withdrawal of all remaining troops from Afghanistan by September 11. However, by now 90 percent of soldiers have returned to the United States.
"We've spent more than a trillion dollars on Afghanistan in 20 years," Biden said. More than three lakh Afghan soldiers have been trained and we have lost our soldiers. Now Afghanistan will have to fight for its country and for this Afghan leaders will have to come forward.
Earlier, the White House had said that the US had come to Afghanistan to bring to justice those who attacked America. Our goal was to eliminate the terrorists who carried out these attacks in Afghanistan.
In particular, the Taliban is tightening its hold in Afghanistan. They have captured the capitals of five provinces so far. There is an atmosphere of panic among the people about this.