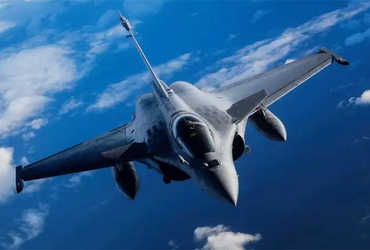 New Delhi, February 10, 2022
This fighter jet has come into the limelight overnight after India bought 36 Rafale aircraft from France.
Indonesia has also decided to buy 42 Rafale jets from France following the footsteps of India.
Like India, Indonesia is also embroiled in a dispute with China, both countries are under tension over an island named Natuna. It is done. Keeping China in mind, Indonesia has sold more Rafale deals than India.
Aircraft maker Dassault says the deal is the beginning of a long-running partnership between the two countries.
France has indicated that after the flight it is now possible for Indonesia to buy submarines from us.
Now the threat to China has increased in the South China Sea with Rafale planes.